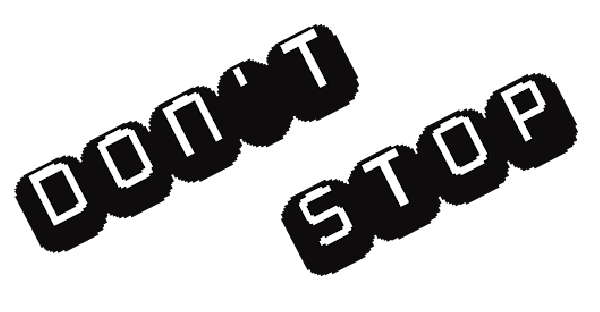 Don't Stop!
A downloadable game for Windows and Linux
Ever just wanted to keep dancing but the fuzz wants you to stop?
Well now you can! Just keep on dancing, don't let the bouncers grab you while you're doing it or your fun stops! Keep being the life of the party because you are Party Pat!
Be like wind, be fast, dance and don't get caught!
Controls: Pull off some sick moves while getting praise form the crowd!
Just punch it!

The usual crowd please, got punch the air and show the crowd you are serious!
Pump it and show them off for everyone!

Obviously this requires a little more effort then just punching, gotta punch the ground instead!
At the end of the day, gotta give em some of these flips and dips!

And to finish it off! Show them, The Move™


Better watch out for The Move™, takes a bit of time, got to hold it perfectly but when it hits, do people love it!

These guys want to ruin your fun, dance around them, most of them are not very enthusiastic but the longer you are out of control, the faster some of the others will be.
Each move you perform in the game has points associated, the longer the move, the more points it you earn however, some moves take longer to perform and the bouncers may use this as an opportunity to attack.
You're also in for a beat, keep the party rocking for as long as you can so you can keep hearing that sweet music!

Made for GMTK2020

Made with Rust + SDL2 + ❤️

- SuperAhtoms


Install instructions
For windows users, it should be as simple as downloading the zip, extracting it and running the dontstop.exe file.
For Linux, please install libSDL2, libSDL2_Image and libSDL2_mixer dependencies.